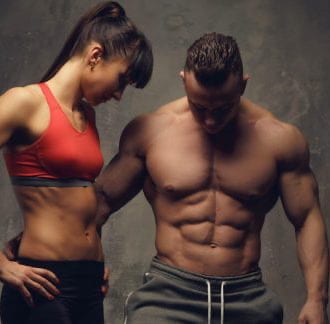 Discover the Latest In Peptide Research
---
At Paradigm Peptides, we're committed to providing our customers with the latest information about peptide research to help you make an informed decision about which products are right for you. Our team supports the distribution of SARMS and other peptide compounds throughout the research community to promote scientific discovery and advances in health sciences.
In line with that philosophy, we're pleased to provide links to scientific and academic articles, white papers, and other publications outlining the latest in peptide sciences and peptide-related research. In addition to these resources, you can find more information about these compounds –– as well as muscle building tips, nutritional guides and product reviews –– on our blog.
We hope this page will serve as an educational tool for anyone interested in learning more about these groundbreaking compounds and their potential.
Proud to Support the Research Community
---
Paradigm Peptides is proud to offer the highest quality peptides, all of which are tested extensively to verify purity and authenticity. We offer safe, secure ordering and shipping, as well as easy returns. If you have any questions about our products or services, or any further questions about peptide research, please feel free to reach out to our customer support team.
Explore our entire inventory of peptides, SARMS, Nootropics and lab supplies and place your order with Paradigm Peptides today.